When it comes to social media for orthodontists, it's not always necessary to be active on every platform. It is, however, important to be where your target audience is. While word-of-mouth marketing is a big part of getting referrals, technology has made it even easier. People can now survey their social media networks to get recommendations on anything from home improvement to orthodontics. Knowing this, it is important your orthodontic practice has a presence where potential patients are so that you can influence their decision making. 
The best thing your orthodontic practice can do is to make sure your social media profiles stand out. This is done by building engagement, expanding your network, showcasing your brand culture, and promoting the practice. So which platforms should your practice be on? At Orthopreneur, we recommend each practice have a presence on these four platforms:
Facebook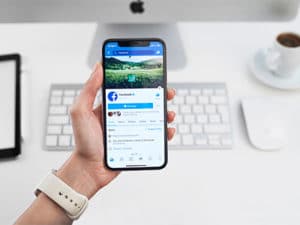 With over one-third of the entire world population being active monthly members, Facebook is the largest social media platform out there. When used correctly, your Facebook page should serve as an extension of your practice. It should demonstrate the interactions between your orthodontic staff, patients and local community.
Does your practice partner with local businesses for events, donations or simply just to support each other? Tag them and share it! By tagging local businesses on your page, you are increasing brand awareness so that more people can find you. Moreover, it connects you to their followers – increasing your social media reach. 
Don't take yourself too seriously on social media. People go there to be entertained and connect with others – so cater to their interests! Share photos and videos of the orthodontic staff interacting with patients, patient stories related to orthodontics, and viral content from third parties. Seeing these posts help strengthen reviews and let prospective patients know what they can expect during a visit.
Facebook is also a great platform for sharing educational content, like blogs. Mix up the entertaining and personal content with blogs on common orthodontic concerns people often ask about. Blogs help to build trust and establish your practice as an industry leader within the community. If patients have shared your blog post and one of their friends clicks on it, they are taken to your website. Once there, they can read the post and schedule an appointment. 
Instagram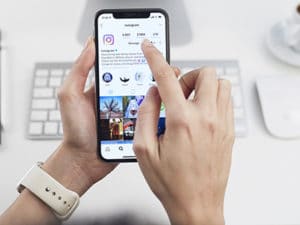 Instagram, which is owned by Facebook, serves a similar purpose. The images and videos shared here should also highlight the office as well as entertain. Instagram is a good place to share orthodontic-related memes and other viral content. More teens use Instagram than Facebook, so sticking to the entertainment side of things is recommended.
What makes Instagram so great are its features. Show your fun side here! From Instagram Stories to filters and hashtags, the app has evolved for better engagement. 
Hashtags are a great way to generate traffic to your page by simply using keywords. One great feature is that the app tells you just how many times the hashtag has been used. This helps you figure out which keywords are best to use. Hashtags can also be used for branding to make your practice unique. Add a custom hashtag to your debonding photos or contests so they can be easily tracked and measured for success. 
Short-form video content, like Instagram Stories, is a great way to entice engagement without trying too hard. Stories only last for 24 hours, but can be saved and featured at the top of your page. You can even organize them by category. Give an office tour, remind patients to wear their rubber bands, or go live and answer questions. These types of posts show followers what makes your practice great in addition to the company culture.
LinkedIn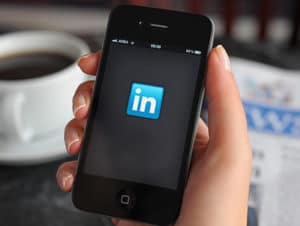 If there's one social media platform that doesn't get enough credit or is underutilized, it's LinkedIn. While Facebook and Instagram are great for blending professional and entertaining content, LinkedIn should be strictly professional. Continue sharing your blog posts here, but keep anything you post related to the orthodontic industry. Follow and share third party articles focused on orthodontics and share your two cents on the topics. 
LinkedIn is a great platform for connecting with businesses that compliment your brand and expanding your network. Not only will brands be able to connect with your business page, but also your individual page as an orthodontist. Use the platform to connect with your staff, patients, and other professionals in the orthodontic industry. Some of our clients have found new software to implement into their offices from connections on LinkedIn. 
From the connections you gain within the industry, you can then join LinkedIn groups. Groups are a great way to stay in the know on industry news and discussions with little to no distraction. The more you post and join the conversations in these groups, the more you increase your brand's visibility. Think of LinkedIn as the place to gain valuable industry connects while keeping patients in the know of what's important.
YouTube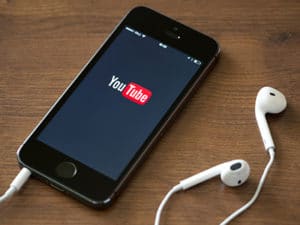 With YouTube being the second largest search engine, there is no reason not to be on it. That being said, the content posted here should be an extension of the content shared on your other social media platforms. Be sure to keep the videos short in order to keep viewers' attention. 
Think about the content you've already shared and how that can be complemented with a video. If your office is running a contest or sweepstakes, share a video of the winner coming in to claim their prize. Review your blog posts and create videos to compliment the topics. Have a blog post about brace-friendly foods? Share a video of you and your staff making fun and easy recipes!
While your social media posts should work together, keep in mind that videos are not necessary for every piece of content. For orthodontists, any "how-to" videos or tutorials are very common on YouTube and can stand alone. Videos on general orthodontic topics, like "How to care for retainers," are great ways to generate traffic to your website. Once there, visitors can learn more about your practice and schedule an appointment. 
In the growing field of orthodontics, we understand the challenges of successfully integrating social media. By using social media in the right ways, your practice can generate more leads and stand out from the competition. For more information on social media strategies for orthodontic marketing, contact us at (877) 295-5611 or send a message. We've got you covered online.