Virtual consultations & virtual treatment are on the rise in orthodontics. The premise is simple: a patient uploads photos of their teeth through an orthodontic website (or app), and then the orthodontist connects with the patient via video conference to review the images and discuss treatment.
Offering virtual consultations is convenient for the patient. Virtual treatment takes on added importance during the COVID-19 emergency, since most orthodontic offices remain closed and unable to see patients.
The Benefits of Orthodontic Virtual Treatment
Virtual treatment & consultations during the coronavirus shutdown are an invaluable way to continue connecting with patients. With virtual treatment, you can:
Keep orthodontic treatments on schedule
Maintain communication with patients — this is CRITICAL!
Prevent a backlog of appointments when you reopen
Maintain social distancing and safety of patients & staff
Sustain revenue streams during the crisis
Give patients a reason to continue making payments if they are able
Offer new patient consultations
Handle orthodontic emergencies with videoconferencing
Practice Experiences
Orthopreneur has implemented virtual treatment & consultations on dozens of orthodontic websites. We are in close contact with our practices and listening to their feedback to make sure this evolving solution is working for everyone. See what clients are saying about our virtual treatment program: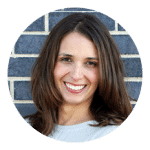 "I can't thank you enough for setting up virtual consultations for me. That's all I've been doing the past two days and it's been great! Very well received and we're able to set up appointments in 7-10 weeks which is so awesome! I even surprised myself and saw three new patients. Thank you! Working great!"
– Dr. Oana Honey, Honey Orthodontics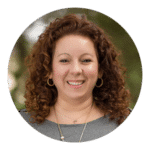 "Our patients have been loving virtual treatment; the doctors love it; we've been scheduling a lot of virtual appointments and we are really happy with it!"
– Dee Duarte, Garrett & Boyd Orthodontics
Ready to Get Started?
Click here to view an example of our Virtual Treatment form. Contact us today with any questions or to get started seeing your patients virtually.