Since 2006, Orthopreneur Internet Marketing Solutions has helped orthodontic practices across the United States and Canada to establish and grow their online brands. Using the latest best-practices in web design, search engine optimization (SEO), and 25 years of experience in the orthodontic industry, we know orthodontic marketing, and we do it right!  
The Orthopreneur team of website designers, SEO specialists, and local search experts are exceptional in their knowledge and expertise. When it comes to promoting a local practice online today in a highly volatile and ever-changing online arena, we've got the talent for Internet marketing.
Get to know Orthopreneur's Founder and Owner of Kaleidoscope
Mary Kay Miller, Internet Marketing Consultant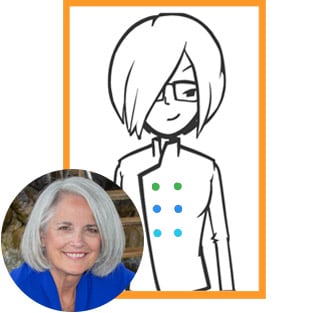 Orthopreneur Internet Marketing Solutions has been my way of paying it forward to the orthodontic profession. 

My orthodontic expertise began with a small private startup practice as a  business/treatment and marketing coordinator. Over the years, it grew into one of the largest orthodontic practices in Western New York!

This eclectic orthodontic background offers a unique perspective when consulting and training clients on how to promote an orthodontic practice in a highly competitive digital environment.



In January 2021, Orthopreneur merged with Kaleidoscope. The Kaleidoscope 2.0 "One Stop Shop" has been a dream of mine for years.  Our 'Wheel of Services' is the most cutting-edge, comprehensive suite of products in the orthodontic industry to increase practice growth while saving practices time and money.
In August 2021, I became the owner of Kaleidoscope to further expand my vision for current and relative digital marketing services for the orthodontic profession.

As an Internet marketing consultant, I have been very fortunate to align myself with the AAO, orthodontic Facebook forums, and numerous orthodontic vendors who promote best-marketing practices on a regional and national level since 2009.

Speaking engagements have included the AAO (nationally and regionally) Ortho2, Tops, Dolphin, Cloud 9, MOPC Study Group, OrthoVoice, as well as the Moyers Symposium on Technology.
"I am especially proud of our ability to shift direction quickly to keep up with the latest Google trends and updates for  hundreds of  orthodontic practices under our umbrella."
Read More about What Our Clients Are Saying About Us