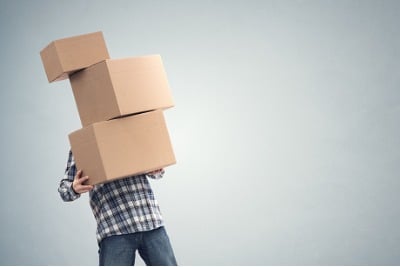 Congratulations! You're moving onto bigger, better things. New orthodontic treatment space is exciting for any practice. But will your patients and prospects be able to find your new digs?
Because there are so many real-world logistics during an office relocation, the marketing and digital aspect of your new location is sometimes overlooked. But getting the word out is just as important as the physical location and all the amenities of your new office. 
Let's look at three keys to online success when relocating or moving your orthodontic practice.
Key #1 Get the Word Out
A few months before the move, use your website and social media to lay the groundwork. Put a notice on your website with the new address and a date when it will officially transition.
Here are six ways you and your team can spread the message:
Write a blog

Make a video blog

Post pics and progress reports on Facebook & Instagram

Tweet about it

Send emails and texts to your patients

Create a TikTok dance video from the new location
Key #2 Scrub Your Data
Sorry to be the bearer of bad news, but your online listings aren't going to update themselves. This doesn't just mean changing your info on Google My Business and calling it a day. Your practice is likely to have at least 50 online database listings, also called citations, that will require updating.
Some citation databases, or local business aggregators, can have a significant impact on Google Maps if your information is inconsistent. Some heavy hitters in this area include Foursquare, Neustar Localeze, and Factual. You want your new address to be indexed by all the databases so that Google can validate your business N.A.P. (Name, Address, Phone). Speaking of NAP…
Key #3 Don't Sleep On Your Digital Footprint
You need a plan! One of the biggest questions here is, "Should I update my old listing's address, or start a new listing at the new location?"
In most cases, you want to update what you've got. It is much easier to update what's already there, and keep the history, than to try and start a new listing from scratch and leapfrog an established listing with an identical street address.
However, there are certain situations where a brand new listing makes sense. If a previous business has lots of negative reviews, or very cluttered listings with poor brand consistency, then you may want to distance yourself from it and start with a clean slate.
No matter which route you go, take great care to make sure it's done right the first time. An organized, proactive approach is your best bet for long-term success. If you make a mistake, you could lose ground in the rankings. The more mistakes you make, the harder it becomes to catch up.
Know what you're getting into, and have a plan.
Ask yourself questions like:
What phone numbers, online profiles and digital properties am I acquiring?

What else is already showing on the Internet at the new location?

What do I have showing at my old location that I'll need to update or remove?
When it comes to preserving your online ranking throughout a change of address, it can be helpful to have an expert evaluate the data for both your old and new locations and help you understand your options. Orthopreneur specializes in orthodontic rebranding and transitions on the Internet. Call us today at (877) 295-5611 or schedule a consultation.