In recent months, Instagram Stories have become more popular than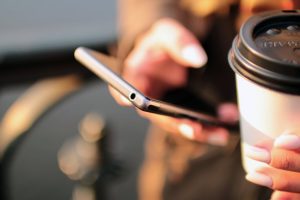 ever. So much so that studies have shown that people use it more than Snapchat. This makes it one of the easiest tools for orthodontic and dental practices to engage with followers and obtain new patients.
As a dentist or orthodontist, we understand that you may not see how Instagram can benefit your business. If you're new to Instagram or have not used the stories feature for your practice, here are three ways they can be used to connect with patients.
Build Anticipation
Do you have big news you'd like to share with your patients? Let them know something is coming up by recording teasers. This can be as simple as recording yourself or a staff member saying, "Hey guys, we're going to release some very special news tomorrow." Followers of your profile will wonder what the news is and tune in for the next story.

To build the anticipation even more, direct traffic to your website. Let followers know to visit your site for announcement details and information on their orthodontic treatment and oral health. Not only will this increase traffic to your site, but it is also one more way to convert a follower into a patient.
Tell a Story
While Instagram Stories are easy to create, they can sometimes look like a string of random events throughout one's day. The best way to produce content people will want to continuously watch is to tell a story. When the stories are easy to follow and have a consistent flow, more people will watch for updates on what happens next.
What kind of stories can a dentist or orthodontist share? The best rule of thumb is to make sure that the content is relevant and complements your brand. For example, if your practice now offers Invisalign, you could create a story featuring a patient's journey each visit of their orthodontic treatment. Not only will the stories answer a lot of Invisalign questions, but it also lets followers know what it's like to be part of your brand.
Showcase What You're Doing
Does your practice have a new product or offer new services? Is there something new in the office? Create a story about it! Show yourself or staff in action or what happens when the braces come off. People a chance to feel included even if they aren't exactly there – stories promote inclusion.
In the end…
Instagram Stories are a great way to get your staff to engage with patients and strengthen your brand. Studies show that patients who feel a personal connection with a brand are more likely to recommend it to family and friends. Get more patients and create meaningful connections this year using Instagram Stories and the suggestions above.
Do you have questions about how to get started? Contact us to find out how we can help with your first story.