The hashtag, also known as the pound or number sign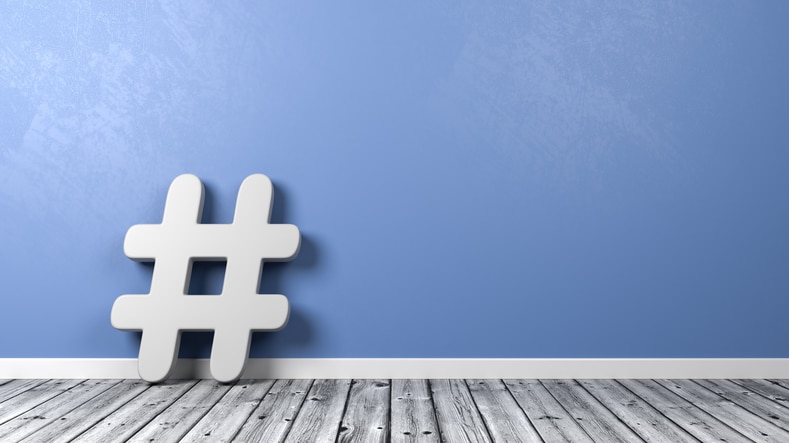 to non digital natives, has changed the way we share and find information on social media. Studies have shown that a status update or comment including a relevant hashtag has a greater chance of reaching more people than a post without one. On social platforms like Twitter, hashtags can be used to show trending topics and even schedule chats.
To help orthodontic practices understand more about hashtags, we at Orthopreneur have broken down the basics of how and when to use them when posting to Facebook and Instagram.
Hashtags for Social Change
In the last five to ten years, social media has helped numerous social movements raise awareness and make big impacts on communities both locally and nationally. One of the biggest contributors to the success of movements that encourage social and political change is through the use of a custom hashtag on social media. They provide an easy way to connect and share information without cutting too much into your marketing budget.
Trending Hashtags
Want to increase awareness of a new product or service related to your practice? Do it with a hashtag. Associate your product or service with a popular hashtag that already has a following or create your own.
While it may be easier to ride the wave of a trending hashtag, it is important to be careful in the process. Make sure that your orthodontic practice or industry is either already part of the conversation or what you're saying can be directly connected to the subject at hand. Failure to do so could backfire and have a negative effect on your brand.
Hashtag Overload
Have you ever come across a social media posts with a slew of hashtags at the end or throughout? Although it may seem like a good idea to cover all your bases by using as many relevant keywords as possible, the reality is that it can also produce negative results. Posts that contain too many hashtags can often look like spam or not sincere enough to interact with.
Join or Start the Conversation
Hashtags are a fun way to either join or start the conversation about almost anything you want. A great way to increase engagement with patients is to invite them to create a post using a certain hashtag related to orthodontics or your specific practice. The posts containing the hashtag can be used to enter a contest or to simply share in a blog post or onto your social media profiles.
In the orthodontic industry, keywords like #ortho #smile #braces and #teeth are often used in posts from both doctors and patients. Try creating a selfie challenge using a custom hashtag and ask followers to take a selfie using the hashtag to be entered to win a prize. Make it interesting, make it fun and most of all, make it relevant.
Need more ideas or information on hashtags to help boost engagement with patients at your orthodontic practice? We can help! Contact us at Orthopreneur by phone or email to make sure your practice is using hashtags appropriately