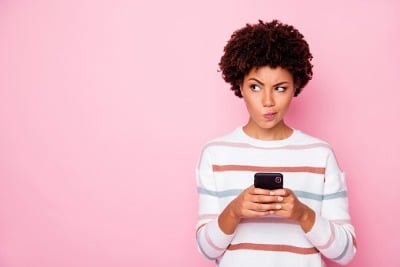 The good news: social media usage is up, so there's a large audience waiting to be reached!
The bad news: it's 2020 and everything feels like a struggle.
Managing orthodontic social media was hard enough before the coronavirus pandemic. Figuring out what to post — and when to post it — already had its challenges.
Now, emotions are running high. Anxiety, anger, and sensitivity are all heightened, especially on Facebook. How on earth do we run a social media campaign in the current social climate?
The answer: focus on people. Build content around your community and the individuals in it.
Go Behind the Scenes at Your Orthodontic Office
Show folks the "new normal" inside your practice. Walk them through all of it. Let your patients feel like they've already been back to your office, sharing things like:
Safety protocols

Staff attire

Office layout

Check-in procedures
Some practices have recorded videos to portray the entire experience, from the parking lot to the treatment bay. If you don't have the resources to do this, you can post a series of photos depicting the experience.
Provide Support for the Community
Maybe you round up a bunch of supplies or donations to a local charity, and share the good vibes with your Facebook audience. Perhaps you do something to celebrate local high school seniors who missed prom and graduation. 
But it doesn't even have to be your own good Samaritan work; use your platform to share and promote other local causes in the community.
Remember: all your posts don't have to be 100% original. You can share posts from other local pages that align with your brand, or have connections to your patients. If people in your community are taking positive action, give them a shout-out or help them spread their message.
Does your doctor or staff have a favorite food truck or ice cream place in town? Share a selfie from there, and tag the local business, too. Your audience is seeing more than enough serious content, so give them something lighthearted.
Show Benefits of Orthodontic Treatment
Smiling patients, thankful parents, and patient feedback are all extremely relevant! Orthodontics can provide feel-good stories that people need right now. You can post videos, share screenshots of reviews, or even share something you may have posted a couple years ago (Facebook Memories is useful for this).
Just be mindful that your older content doesn't depict an office setting that no longer exists. For example, video clips of unmasked, smiling receptionists greeting families at the front desk could be received negatively right now. View everything through the hyper-sensitive lens of the current social climate.
Share Reliable Resources
Educate your community on the safety protocols you're implementing. Provide a source for the information. Invite them to your website to learn more.
If you know of a useful list for reopenings in your community, share that. Maybe there's a collection of good hiking trails or outdoor activities in your area that you can share with your audience. Look for creative ways to add a little value or insight for your followers, even if it's not always related to orthodontics.
Now is the time to adapt, pivot, and remain proactive. 
To speak with an Internet marketing expert from the Orthopreneur team, contact us today!