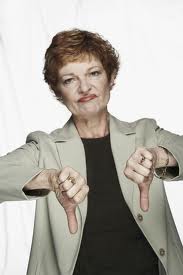 The latest Google Maps update on October 15th has changed the Internet orthodontic marketing playing field again.
It is critical every practice understands the importance of patient reviews and how it affects your orthodontic marketing efforts on the Internet.  Negative reviews are the silent killer of any business.  If new patients researching online find less than desirable comments about you, your staff,  and your orthodontic treatment and services, it could cost you your reputation and bottom line…. decrease new patient referrals, production, and impact your livelihood.
For the past few months I noticed subtle updates and changes to Google Places, better known as the Google Local Business Center or the "Maps."  A formal announcement was made on October 15th by Google introducing the new layout.  This is a major update that not only affects the look of the maps area to make it easier for visitors to find reviews about any local business, but the underlying architecture of how the area is built.
Although I find the new design much more user friendly for me to administrate as an Internet Marketing specialist,  Google is now indexing database and search engine reviews from all over the Internet that were never available before in one central area.  They slowly updated this feature in beta testing for the past six months.  I first noticed they added healthgrades.com, then routinely others.
Reviews placed on Google Maps have been disappearing and the reappearing over the past months as they were updating the back end.  Many clients have been up in arms with no recourse.  My only advice was to wait it out. Practices have worked hard over the past year asking patients to review their business on Google, only to find them gone in a flash, with nowhere to turn to correct the problem.  YOU CAN"T CALL GOOGLE… nor can you complain about a free service available online.  This is a major downside to Internet marketing.
Updating Google Places has been a massive undertaking  by Google when you think about.  Local listings now show reviews from yahoo, yelp, drmd.com and many more. Google has found a way to centralize reviews that will have a huge impact on the number of visitors to Google Places once they know it is available.  Make sure your marketing message and delivery of customer service and treatment modalities is squeaking clean.  PR no longer means Public Relations…. it is consumer perception and reality of their personal experience in your practice.
AAO Is Concerned Doctors Aren't Paying Attention!
The AAO is warning orthodontists that it is critical to monitor what is being said about you and your business on the Internet.  Make sure you read the December Issue of Orthotown Magazine Online.  (Sign up here for your free subscription.)  They are discussing recommendations and offering information on what you need to know about social media.
It isn't only patients, but disgruntled employees can also use reviews as a form of retaliation.  This is a blog post for another day.  What about competitors?
Google Places is a free service offered to any local business. It is the most effective free Internet marketing tool available today to attract new patients in your local area if you are on page #1 of the maps.   It is important that everyone know what is going on, PAY ATTENTION,  and make sure your Google Places listing is set up correctly for optimum orthodontic online marketing results.  If you aren't sure, contact me for a free evaluation.
Free videos are available on how to setup Google Places,  but nothing is available on troubleshooting, or what it should look like on the back end if verified correctly.  How would you know?  You aren't an Internet marketing expert.  And now that Google has created one central location to air every one's laundry…. BEWARE!   How squeaky clean are you?
Leave your comments below and let me know what problems or positive feedback your are experiencing from Internet marketing on the maps.