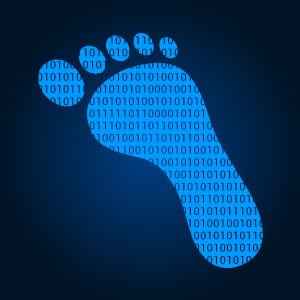 What is a citation? No, not the kind you receive for parking too close to a fire hydrant; the kind of citation that you hear about when listening to Internet marketing presentations or talking to an SEO specialist.
A citation for your business on the Internet is any mention of your business name and street address on other web pages. A well-established orthodontic practice will normally have hundreds of citations dispersed around the Internet, everywhere from Yelp and Facebook to nominal sites you've never heard of. The overall collection of online citations essentially compromises the "digital footprint" of a business.
Even if there is no link to your website from these other web pages, any mention of your business's name and street address on another web page will count as a citation. (A link from any page on the Internet back to your own website is called a "backlink" and those are important, too.)
Once we understand what a citation is, we must determine which citations are the most important. With hundreds of thousands of websites storing massive amounts of data on the Internet, where is a business owner to begin? What are the most important citation sites for an orthodontist?
Moz doesn't have specific data for orthodontics because it is a smaller niche contained with the Dentistry field. However, the list for dentists is still extremely applicable to marketing an orthodontic practice on the Internet.
Top 10 Citation Sources for Dentists
Yelp
Yellow Pages
YouTube
Healthgrades
Superpages
Dexknows
Dr. Oogle
Yahoo Local
Facebook
Angie's List
Source: Moz Local
Why Are Citations Important?
Citations act as the digital footprint for your business on the Internet. Your citation profile should offer a clear and accurate description of your business name, location, and phone number.
Search engines such as Google and Bing look at citations as a way to judge the authority and credibility of a business. If a business has a messy citation profile with critical data either missing or incorrect, it deteriorates the credibility of that business as it pertains to the search results.
Conversely, if a business has a far-reaching citation profile with consistent, accurate data that matches what is listed on the official business website and in local and federal business databases, then the search engines will be more likely to rank the business's website high up in the search results.
Because the Internet contains more data than any one person could read in a lifetime, it is important for business owners to focus on the most important citation sources and not be consumed by the minutiae. There is simply too much information out there for you to analyze and correct every online mention of your business.
However, if you can verify and update the "heavy hitters" then the correct information you provide will slowly trickle down to the secondary and tertiary citation sites over time. In most cases, it is sufficient to have the top-level sites updated and corrected, and a few miscellaneous errors and omissions on lower-level citation sites won't torpedo your online ranking.
If you are concerned about your citations, or if you want to learn more about managing and updating your citation profile, give us a call at (877) 295-5611. You can also click the button below to request a meeting with one of our local business experts. We will run an audit of your business citations and meet you online to review the results.