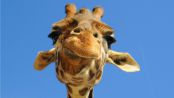 Let's keep it fast and simple. Read the following "quick-hitters" and hopefully we will have you saying, "Ah, I see" or "I didn't know that!" Here are ten things — not a Top 10 — just ten things about Internet marketing that you may or may not know when marketing your orthodontic practice.
Google+ is an "all-in-one" social network that combines elements of Facebook, Twitter, Skype, Instagram, foursquare, LinkedIn, and others
Bing and Yahoo have recently rolled out new Places for Business platforms – just like Google
Yahoo gets a lot of their search results from Bing – meaning the two search engines often have extremely similar search results
Google Penguin is an ongoing update to Google's algorithm that checks for and penalizes poor-quality links going to and from a website
Vine is a new app for phones and tablets where users upload and share videos that are six seconds or less (same concept as Twitter but with videos)
In order to leave a review for a business on Google, the reviewer must sign into a Google+ profile (or create one and join the Google+ social network)
A giraffe can lick its own ears (that has nothing to do with Internet marketing, but picture a giraffe licking its own ears…funny, right?)
Google Panda was originally an update (and is now part of Google's core algorithm) that checks for and penalizes sites with content that is thin or spammy
Google+ has over 343 million active users – is your business optimized for Google Plus?
When it comes to marketing on the internet,  "Slow and steady" wins the race!
Read more: http://www.businessinsider.com/10-mind-blowing-facts-about-google-2013-5?op=1#ixzz2VYYCOhVT