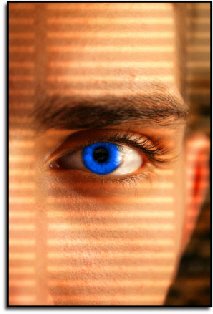 My brother sent me this email today and I couldn't help but laugh….Maybe because I always feel like I am experiencing senior moments myself.  The news article at the end of this post, hits home with many baby boomers, like myself.
We all experience unusual moments in life, read articles, receive emails or watch a movie that you just can't help but talk about or pass on to others, especially with the Internet. It is so easy to forward information, jokes, websites links, YouTube videos or whatever on to friends and family, just like this one.
But lets look at this "through different eyes"
My mission, as an orthodontic marketing coach, is to get your attention with "remarkable" free information, outstanding marketing products that help promote your practice while saving time, and coaching advice that you can't help but mention to your team members and friends in other orthodontic practices.
Your mission is to provide great orthodontic care and market yourself in such a way that everyone in the area is talking about you, both patients and generals dentists alike.  This, in turn, will increase new patient referrals and increase starts.  
What patients and dentists are saying doesn't always have to be treatment related…
Just make it "remarkable"
Be creative and set yourself and your practice up for moments where others can talk about you and pass it on.  In future posts I will discuss some examples, but for now, here is your chuckle of the day I am passing on…
Sarasota, Florida – An elderly Florida lady did her shopping and, upon returning to her car, found four males in the act of leaving with her vehicle.
She dropped her shopping bags and drew her handgun, proceeding to scream at the top of her voice, "I have a gun, and I know how to use it! Get out of the car!"
The four men didn't wait for a second invitation. They got out and ran like mad.
The lady, somewhat shaken, then proceeded to load her shopping bags into the back of the car and got into the driver's seat. She was so shaken that she could not get her key into the ignition. She tried and tried, and then it dawned on her why. For the same reason she did not understand why there was a football, a Frisbee and two 12 packs in the front seat.
A few minutes later, she found her own car parked four or five spaces further down the parking lot. She loaded her bags into the car and drove to the police station to report her mistake.
The sergeant to whom she told the story couldn't stop laughing. He pointed to the other end of the counter, where four pale men were reporting a car jacking by a mad, elderly woman described as white, less than five feet tall, glasses, curly white hair, and carrying a large handgun. No charges were filed.
Moral of the story: if you're going to have a senior moment, make it remarkable!
Ain't it the truth..