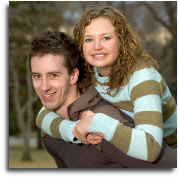 Happy New Year!
Good News… I suggest you Read this article "Many Cutbacks But Not for Straight Teeth" to start your year off on a positive note.  Even though the article was published months ago, it is still relevant in 2010.
The good news is parents with disposable income, even during tough economic times, feel straightening their kids teeth is still a high priority when it comes to the personal development of  their kids and a good return on investment.  A great smile sends a message to people both socially and in the business environment today.
In a society that places extraordinary value on appearance, orthodontics is increasingly seen as a necessity, not a luxury, and even though the number of patients undergoing orthodontic treatment declined since the start of the recession, many families are going to great lengths to keep tooth-straightening in their budgets.
"The latest figures from the American Association of Orthodontists, compiled before the recession began, counted about 4 million patients younger than 18 in North America in treatment in 2006, up from 2.6 million in 1989. Experts say the number has dropped recently."  I recently heard the population is down as much as 10%  in the past few years which is a double whammy coupled with the recession.
The article also quotes Paul Zuelke and Roger Levin on their take of the current economic environment facing orthodontic practices today and the stats they are seeing around the country with their clients.
All is not bleak.  Hunker down and pay attention to your marketing strategies, customer service, and latest Internet marketing trends to get your marketing message across to prospective new patients.  Now is not the time to cut back on your marketing efforts at the beginning of a new year, but to grease the wheels on an effective marketing program to grab your piece of the shrinking orthodontic pie in 2010.
Like all bad weather, the storm will eventually pass.  When the clouds clear, where will your practice be standing?  High and dry ready to seize the day with all your marketing strategies in place or muddling your way along in low standing water trying to figure out a way to dry off.  If you are still trying to figure it all out or doing nothing, let me help you bring it into perspective.
What do you see happening in your area?  Is the worst over or you do you see the sun starting to come out again. Leave a comment below to share with others or just offer an opinion.