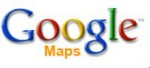 Watch my Internet orthodontic marketing video below to make sure your website is positioned correctly on Google Maps to attract new patients to your website in your local demographic.
In my opinion, Google Local Business center, better known as Google Maps, is one of the most powerful free marketing tools on the Internet today for local businesses, if your Internet marketing program is structured  correctly.  Now is the time to find out how your website is testing on Google Maps.  If you don't have a website, your practice is invisible in the eyes of the majority of consumers today.  Over 70% of today's consumers go to the Internet first… to check out possibilities before purchasing products and services or scheduling a new patient exam.
If you do have a website and it is not showing on Google maps in your local and surrounding demographic, contact me for a free 1/2 consultation to determine what you need to do to increase your Internet marketing presence on the Internet.