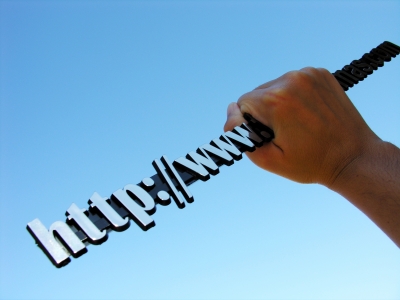 Your website is where your business resides online and the hub of your Internet orthodontic marketing campaign.    It is the virtual representation of who you are and what you are all about.  Always incorporate good design principles to ensure your website reaches out to the maximum number of new patients and engages as many people as possible. When you are promoting your orthodontic treatment and services online, people cannot see you physically like in your office. People do judge you by your cover. This is where a good website design comes in.
In any professional practice, dentists and doctors spend hundreds of thousands of dollars on office design, decorating, marketing materials, and customer service.  Convenient locations are chosen and appropriate signs displayed so patients have little if any difficulty finding your office? Your office is neat, clean, your staff emits a professional air and everyone is dressed accordingly.  The entire presentation is a marketing strategy to show patients you care about quality and are someone they can trust to provide expert orthodontic treatment and care.
Simply stated… First Impressions Matter
The same is true with your website. If your website is old and outdated,  looks like you hired your next door neighbor to set it up, difficult to navigate,  or worse yet… you don't have one at all, you are literally shouting to online visitors looking for you… you are not professional and you don't provide quality care.
If you have a professional looking website layout, branded with your message, you are giving visitors a positive perception.  You have given meticulous attention to every detail of your business and you care about professionalism. You are organized and focused on them.
As you grow your practice in today's tech savvy society, your website, along with your business cards, letterheads, and promotional materials, become the face of your business.  Every marketing tool, both online and offline, has its place and matters.  Attention should be paid to every aspect of your website.  Make sure it performs optimally to serve its purpose… attracting and engaging patients to contact your office for a new patient exam. 
In today's ADHD society, do not give visitors a reason to click on the "back" button! Time is precious to visitors… get to the point quickly and without fluff.  Statistics show:
·         You have less than 8 second to engage a visitor once they click on your site
·         On average, a visitor reads only 2.5 pages on your site
·         If a page has more than 500 words and not neatly organized, most of the content will go unread
·         If your site is difficult to navigate, they will click out immediately 
Here are ten important rules of thumb to make sure your website performs well:
1.       Do not use splash or flash only into pages
Splash pages are the first pages you see when you arrive at a website. They normally have beautiful imagery with words like "welcome" or "click here to enter". They are pictures with no real purpose other than to entertain.  Visitors are not on your site to be entertained, they are there for content rich information.  If they want entertainment, they will go to YouTube. 
2.       Have a simple and clear navigation
Provide simple and straightforward navigational menu even a young child will know how to use it. Stay away from complicated flash based menus or multi-tiered dropdown menus. If your visitors don't know how to navigate, they will leave your site. Design your site for an Internet challenged newbie.  Keep it easy and simple.
3.       Allow users to always know where they are on your site
When visitors are deeply engrossed in browsing your site, make sure they know which part of the site they are in at that moment. This way, they will be able to browse relevant information or navigate to any section of the site easily. Don't confuse your visitors because confusion means "abandon ship"!
4.       Write the content on a 5th grade level
Make the content easy to read for all ages and educational levels.  If they don't understand what is being said, they will click out.  A website is provided to inform and impress visitors on a basic level.  It's all about them, not you.  Don't speak at them on your level….speak to them on theirs.
5.       Avoid using music on your site
If your visitor is going to stay a long time on your site reading content, make sure they're not annoyed by music looping on and on. If you insist on adding audio, make sure they have some control over it, volume or muting controls work fine. Music also slows the page loading.  If your pages load slowly, users will leave. The number one page people leave is the home page. The #1 reason why… loading time. Remember, going to your competition is only 1 click away and it could cost you thousands of dollars.
6.       Reduce the number of images on your website.
They make your site load slowly and often, many are unnecessary. If you think every image is essential on your site, make sure they are optimized correctly for quick loading.
7.       Keep your text paragraphs at a reasonable length
Online reading of text is different than reading the printed word.  The brain processes the information differently when read off a computer.  If a paragraph is too long, split it into smaller separate paragraphs or bullet point the content for easy reading.  A block of text that is too large will deter visitors from reading your content.  They will either move on or click out.
8.       Make sure your website complies to web standards
Go to www.w3.org and make sure your website is cross-browser compatible.  If your website looks great in Internet Explorer but doesn't work properly in Firefox and Opera, you will lose out on prospective new patients.  With all the problems with Microsoft, Firefox and Opera browsers are becoming more and more popular every day.
9.       Extra large/small text size
There is more to web design than graphics. User accessibility and comfort is a big part of it also.  Design the text to be legible and correctly sized.   This enables your visitors to read it without straining their eyes.  No matter how good the content of your website or your sales copy is, if it's difficult to read, you won't be receiving new patient calls.  A size 11 or 12 font in arial, verdana, or trebuchet ms works best.
10.   Text and background page color
On a computer, some colors are more difficult to read than others.  Studies report black text on a white background is the easiest to read.  White text on a black background, although it looks nice, causes eye strain and is difficult to read. A light background with dark colored text is always your best option.
As a business owner, it is your job is to make sure your website does what it's meant to do effectively. Even though you are not a web designer it is your marketing responsibility to ensure your website does what it is suppose to… engage and direct new patients to contact your office for a new patient exam. Don't let minor mistakes in design stop your site from performing at its highest level. 
On the other hand, I also suggest you listen to the recommendations of your web designer.  I often find many website designs are not user friendly because business owners want it to look good and insist upon their own specific design ideas.  Web designers are in business to please, just like you are, even if means sacrificing the effectiveness of the site.   The customer is always right, even if they don't know what they are doing.  Consider these recommendations and evaluate your web site yourself, from a visitor point of view.  If your website needs updating or changes, contact your webmaster and talk it over.  Your practice growth depends on it.