One of the most common questions we hear is "How are the local search results determined?" Well, it's complicated…and because of this fact, local search can sometimes be confusing and overwhelming. But we have a pretty good idea of what is most important.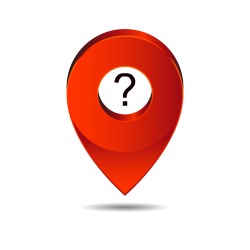 The good folks over at Moz conduct a study near the end of each year to analyze the most important ranking factors in local search. They are even detailed enough to differentiate between organic rankings (just websites) and the factors that determine the "pack" or "maps" rankings (a combination of websites and local business listings).
For organic website rankings in local search, here are the top five ranking factors:
1. City and State in the title tag of the landing page
2. Domain authority of the website
3. Page authority of the landing page URL
4. The quality and authority of inbound links to the domain
5. Quality and authority of inbound links to the landing page URL
Here are the top five factors for "pack" or "maps" rankings:
1. Physical address in the city of search
2. Proper categories listed
3. Consistency of citation information (name, address, phone number) around the Internet
4. Quality and authority of business citations from around the web
5. Name, address, phone number (NAP) matching on website and local business listings
Two ranking factors that have decreased in importance in the last few years are the proximity of the business to the centroid of the area being searched, and the product or service keyword being included in the website URL. The former is now less important than the proximity of the business to the searcher's location.
The latter is referred to as an Exact Match Domain (EMD) and it used to be one of the strongest ranking factors. In years past, if a website's domain name matched a search term closely or exactly, the likelihood of that site appearing first in the results was very high. That likelihood is steadily decreasing as search engines become more sophisticated.
One of the most talked-about ranking factors of 2014 was structured citations. A citation is any mention of business information including NAP. According to the Moz study, the consistency of structured citations is more important for maps and pack rankings than it is for organic website rankings.
Organic website rankings are heavily influenced by the on-page optimization and link profile of a page or website. Meanwhile, local pack and maps rankings are primarily influenced by business name, location, and NAP consistency across the web.
To see a full breakdown of the ranking factors along with lists of the Top 50 for both organic and maps rankings, go here.