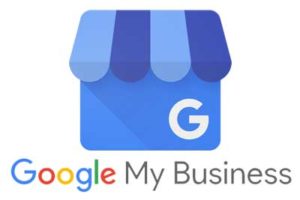 In June of 2017, Google introduced Posts to local businesses as a way to attract new customers while building relationships with existing ones. The posts appear as an added feature to a business's Google My Business listing. Orthodontic and dental practices are now able to promote services, special offers, events, and updates in one place. To help your practice make the most of Google My Business Posts, we at Orthopreneur will explain all that you need to know.
Types of GMB Posts
What's New Posts
What's the latest news from your orthodontic practice? Have you reached a new Invisalign provider level? Has a new staff member joined the team? The "What's New" post option allows you to share general information about your practice with patients and prospects. These types of posts can include a photo, video, link, call-to-action button, and other information. 
Event Posts
Does your practice have an upcoming event? Get the word out with an event post! These post types require a title, event time, and start and end times. They can also include a photo or video as well as a call-to-action button. 
Offer Posts
Offer posts are a great way to promote a sale or discount your practice offers. They require a title, start date, end date, and times. No need to worry about adding a call-to-action button here – it automatically appears for you! Simply provide a link to where you want it to direct people. You may also add a photo/video, coupon code, link and terms, and conditions for this post type. 
Product Posts
A great way to make the products your practice offers known is by adding product posts to your Google My Business listing. When most people think of orthodontic treatment, braces typically come to mind. Product posts allow you to showcase the many different treatment options available in orthodontics. These posts emphasize a specific product with a photo or video. They also include a call-to-action button to direct viewers to more information.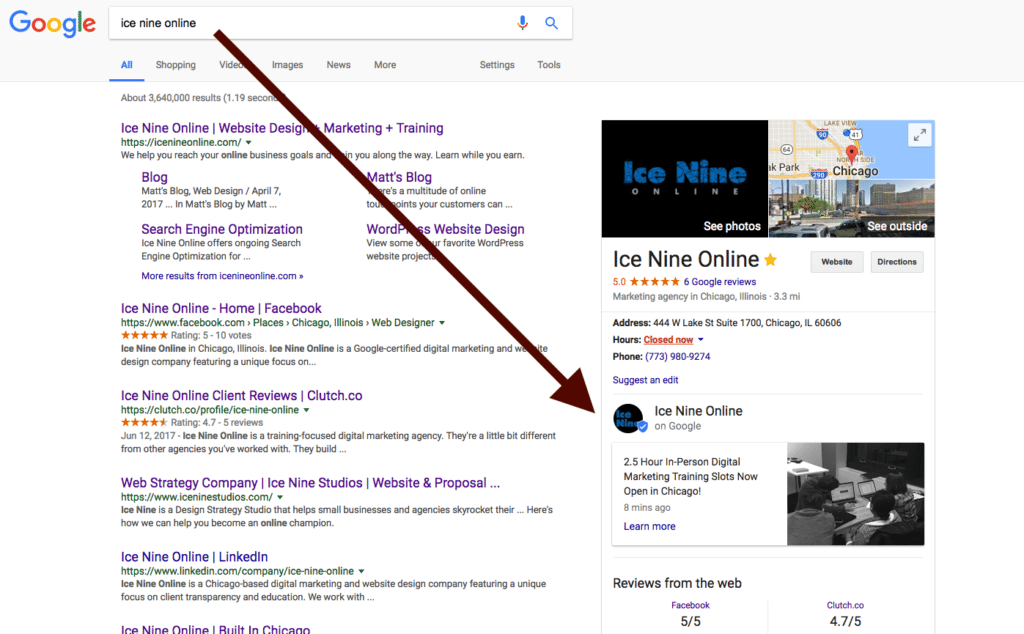 Photo Credit: Hackernoon
What are Call-to-Action Buttons
Notice in each of the descriptions of the post types we mentioned a call-to-action button. Not familiar with the term? No problem. We'll explain it for you. 
A call-to-action button is a button used to guide users to an action you'd like them to make. In order for them to get there, they have to click a button. The button should be labeled with a verb that signals what will happen once clicked. Google My Business offers the following call-to-action buttons:
Book

Order/Redeem Online

Buy

Learn More

Sign Up

View Offer (only available for Offer posts)
Benefits of GMB Posts
When patients and prospective patients have access to more information about your practice from a simple search, they are more likely to choose you over the competition. GMB Posts allow your orthodontic practice to:
Photo Credit: Hackernoon

Directly communicate with your local audience

Improve the patient experience with timely information
Promote your sales, specials, events, news, and offers
Engage with your patients through videos and photos
How to Make Great GMB Posts
According to Google, "a post to your customers on Google should be brief, useful, and inspire action, and photos should be well-lit and in-focus." To help you write posts that convert, consider these 5 key points:
Post Type

: Set an intention for what you want your post to be about. Decide whether you want people to visit your website, promote an offer, or announce a new product or service.

Photos/Videos

: Make sure that any visuals you share in your post are high-resolution so it stands out. 

Photos: Photos should be simple, direct, in-focus and well-lit, with bright, vibrant colors. Photos should have a minimum resolution of 400px wide by 300px tall, in either JPG or PNG format.
Videos: Videos can be uploaded in the following formats: AVI, MP4, MOV, FLV, WMV, MPG, M4V, MKV, M2TS, and MTS. The maximum size for videos is 100 MB.

Title

(for events): Aim to describe your event in just 4 to 5 words. The character limit for this section is 58 characters.

More Details

: This is where you'll explain your post in more detail. While you may enter up to 1,500 characters, Google recommends keeping it to 150-300 characters.

Call-to-Action

: Include an instruction, like "Learn More", "Book Online", or "Visit" to suggest the next steps after reading. 
Keep in mind that for any of these posts, you do not need to include the name of your practice. It will already appear in the post. This will help you save character space for more important information. You may also want to consider abbreviating months, days and hours. 
In addition to offering posts for GMB listings, Google also offers tools to help measure the success of each post. The Insights tab within your GMB settings allows you to see how many people viewed and clicked on each of your posts. You can also view the queries or search terms people use to find your practice in both search and maps. Queries can be filtered by the last week, month or quarter. 
Orthopreneur is Here to Help
To find out how to optimize the Google My Business listing for your orthodontic practice, send us a message or call us at (877) 295-5611. Our team of experts can help you determine which areas are missing vital information, which keywords to include and more. We've got you covered online.