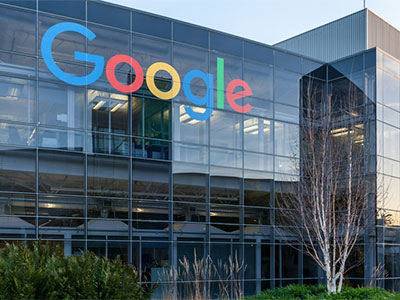 Google may be making some changes to it's Google My Business (GMB) service in the near future for your Orthodontic practice listings. In recent days, Google has been sending out surveys to local businesses gaging whether or not they would be willing to pay for some of the features offered within GMB. While there is currently no cost to list a business on GMB, the search engine company is considering charging a monthly fee to use the service.
What is Google My Business?
Google states that Google My Business "is a free and easy-to-use tool for businesses and organizations to manage their online presence across Google, including Search and Maps. By verifying and editing your business information, you can both help customers find you and tell them the story of your business."
Now that you understand what Google My Business is, let's explore the advantages of using GMB.
Benefits of using Google My Business in the Orthodontic Industry
Manage Your Information
GMB allows businesses to not only list their information, but to manage it as well. Google has become a trusted source of information by the more than 500 million monthly active users the search engine confirmed in 2017. So much so, studies have shown that businesses that verify their information using GMB are two times more likely to be considered reputable by consumers searching for their goods or services.
Interact with Patients
The reviews section of GMB allows patients who have visited your practice for orthodontic treatment, a complimentary consultation, or other oral health needs a chance to share their experiences. Not only can patients leave a review, but businesses can respond – creating 2-way dialogue and stronger connections for reputation management.
Understand and Expand Your Online Presence
What better way to learn how to market to your audience than to find out how they are searching for you. GMB allows businesses to see insights on where patients are coming from and what terms they are using to find their listings. Many orthodontic practices use this information to create campaigns to track engagement with their listing and website. Reports are sent once a month and may be accessed using the email address you used to set up your GMB account. The report is very informative and worth the time and effort to review month to month.
The Survey sent to GMB Verified Businesses
The survey asks local businesses specifically how much they would pay monthly for many of the services that are currently being offered for free within GMB. According to the survey, Google provided a pricing range from $25 to $60 for monthly subscriptions.

(photo credit: Search Engine Land)
Google also presented several options for services and packages that could possibly be included in the monthly fee.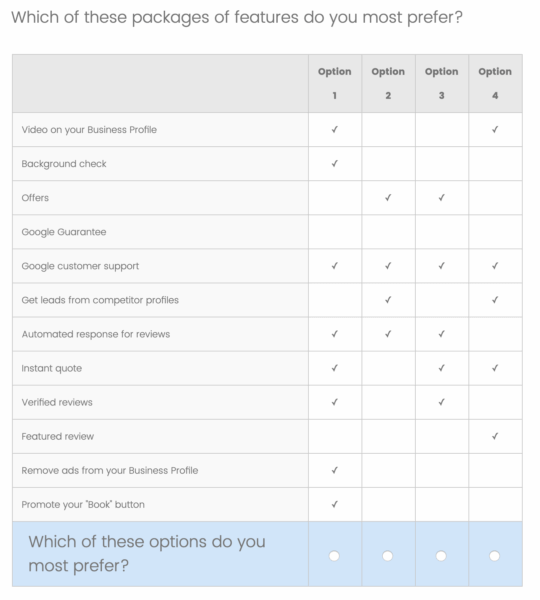 (photo credit: Search Engine Land)
Why We Care If the Paid for Service Program is Implemented
Now that having a GMB listing has become a requirement for most businesses (especially those within the orthodontic industry), it is important to stay up-to-date on any changes Google decides to make. Anytime something goes from free to paid, we make it a priority to relay that information to our clients as soon as possible. Like most new changes from Google, we expect changes to the structure of GMB to be gradual once announced. Who knows if they will implement the change but it is definitely worth watching, especially for practices with multiple locations who will incur multiple fees. Monthly overhead costs are already skyrocketing in all directions and this is just one more fee practices can do without.
While Google is $$ driven and always looking for ways to increase their revenue if it decides to go forward, it could change the way local businesses are ranked in the search results. Only time will tell how this will all play out.
We will keep you updated on what we hear. For more information on the latest Google updates, subscribe to our Orthoprener blog, follow us on Facebook, or give us a call at (877) 295-5611.