It's true that email has existed longer than the internet, but did you know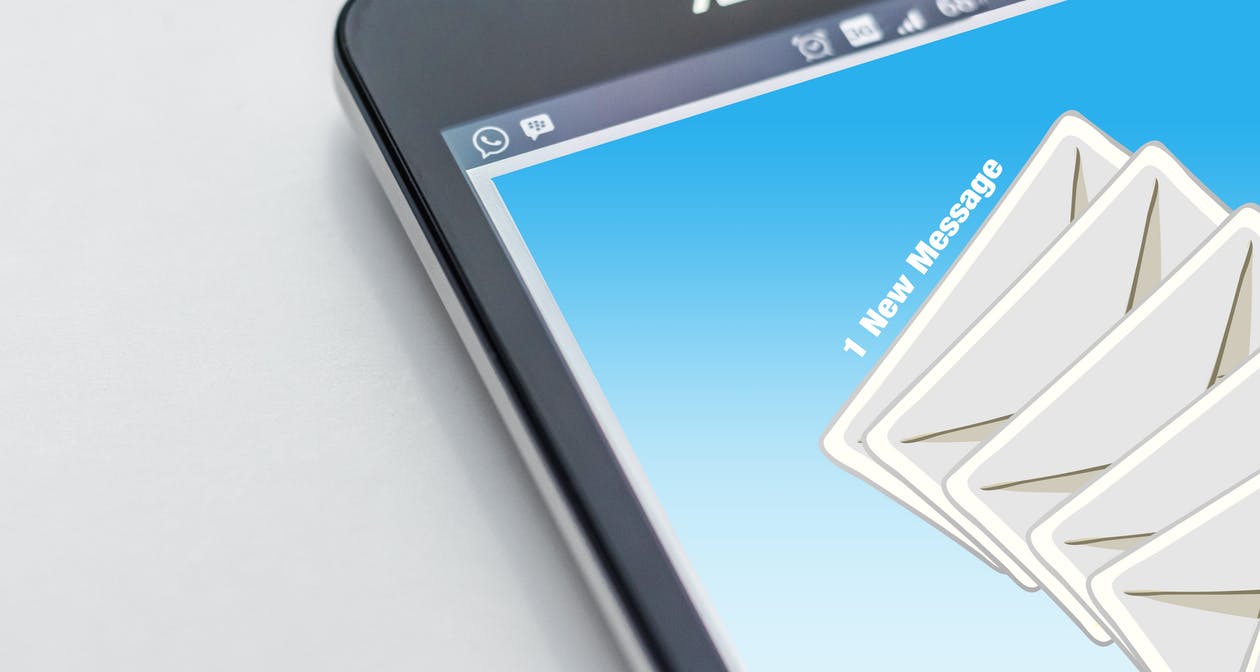 that it's still a great tool for marketing? With the recent boom of social media platforms and innovative apps, it has become difficult for dentists and orthodontists to find effective marketing strategies. While many people forget the power of email, adding strategy to your messages could be one of the best marketing plans for your practice.
Almost everyone has an email account…
Studies have shown that over 90% of adults and 75% of teens in the United States have at least one email account and check it often. Mobile devices make it easier than ever to stay connected by carrying messages with you. With that said, if your orthodontic practice sends an email with useful information, patients will get the notification and open it. 
How does this relate to your practice? It's more simple than you think. Using your patient email list, you can send content that is both engaging and educational – two things most valued by patients undergoing dental or orthodontic treatment. As a result, you will strengthen your relationships and receive more patient referrals.

Email has a greater organic reach than social media
Although social media is a great tool for connecting with others, it has become harder for dental and orthodontic practices to get noticed among the crowds in a user's news feed. With the recent changes to algorithms on social media platforms like Facebook, marketing through these channels is a struggle. Unless your posts are boosted, it is estimated that only about two percent of followers will see your content.
On the contrary, email allows you to reach 90-100% of those on your patient email list. This list is not manipulated by algorithms – meaning your message gets to exactly who you intend.
Emails influence people to take action
Every digital marketing tool has its strengths. Social media is perfect for building your brand online and establishing connections; online reviews help to grow your practice's reputation; email is great for sharing information about your products and services available.
While these strengths are important, expectation also plays a big role in the effectiveness of email marketing for dental practices. People expect an email to have a sales tone, but too many promotions on social media can feel like spam. Use this to your advantage! Reminding patients about your referral program or new services available could be just what someone needs to engage with your brand.
Email offers more for your money
The return on investment for email marketing is simply unmatched. It is no longer necessary to spend thousands of dollars to promote your practice when there are so many digital tools at your disposal. Sites like Canva allow you create high-quality images at the size you need for any platform. MailChimp has a library of templates to choose from and allows up to 12,000 emails to be sent for free!
Emails are easy to track
With services like MailChimp, you can see in real-time how well your message is being received. Not only can you see how many people have gotten the message, but you can also see how many have opened it and have clicked on the links inside. Over time, you'll notice what content is working and what isn't so you can adjust your email marketing strategy accordingly.
Good email content helps your other social media pages
One of the most effective methods dentists and orthodontists can use to drive traffic to your social media pages or website is through a monthly newsletter. Feature your best content and invite patients to follow your pages for the latest updates on new content and office announcements. 
Once patients begin to follow your practice, use your social media presence to display more of your personality and office culture. Create contests to increase engagement and encourage followers to subscribe to your newsletter. Promoting your practice across platforms is a great way to increase your brand's online visibility and reach a larger audience. 
Now that you know how your patient email list can be used for more than just appointment reminders, you can take advantage of everything email marketing has to offer for dentists and orthodontists. Contact us to find out how your practice can get started.