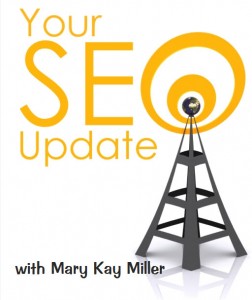 A major change was recently announced by Google in their SEO (search engine optimization) mathematical algorithm  which is used to determine page ranking of your website.  Staying on top of the latest updates is critical to your Internet marketing success,  especially if your site has not been updated in the past few years.  Here is the link to the Google announcement announced on their Blog.
To summarize, SPEED of your website is now being taken into consideration when Google compares your website to all your competitors when determining page rank.  Not only does SEO meta tags, longevity, number of visitors, and back links (just to name a few) determine your page ranking on Google…. now they are looking at how fast your website downloads when a visitor enters your site.
With the continued growth of the world wide web, the explosion in mobile marketing with cell phones, and the addition of the new iPad using mobile 3G technology, Google is smart and being proactive.  They are encouraging web owners to work with them for a more user-friendly Internet environment and attempting to control the amount of web storage necessary to expedite online search.  There is no better way to grab the attention of website owners and encourage them to cooperate with online efficiency than to penalize them for slow download time, which in turn slows down search.
In addition, the vast majority of websites designs today are not mobile ready for easy viewing on either a cell phone or iPad.  Flash websites or flash headers found in many HTML websites can be a problem due to increased loading time and lack of integration with mobile units.  Also, video is not viewable on mobile units or the iPad unless in MPEG4 format or other formats compatible with 3G technology.
Does this mean you have to redesign your website?  The answer is NO… in most cases.  And if you are currently redesigning your website or creating your first website,  it is important to address these issues NOW while in design stage.
So, what do you need to know or do to remain on the "bleeding" edge of Internet marketing?  Have you tested your website on a mobile unit or iPad to see what it looks like?
Here are a Five Tips  on how to optimize your current site to meet the new Google SEO guidelines and how to ramp up your website for mobile technology and the iPad.
Check out your website on a cell phonewith Internet access to see what it looks like. If areas are black or text is overlapping or illegible, your website needs some updating to correct.  In some cases you might require a site redesign or separate mobile website created if you have a flash website. Also, video is not viewable on mobile units or the iPad unless in MPEG4 format or other formats compatible with 3G technology.  If content is missing on a cell phone, it will usually be missing on an iPad also.
Remove any flash intros and music on your site. Flash of any kind is not viewable on the majority of mobile units and slows down your website load time.  Most consumers don't appreciate flash intros slowing them down when entering your site or listening to the music anyway.  Just contact your webmaster and ask them to remove it.
Flash headers are a problem.  Although they are more engaging than stationary headers, they also increase load time and do not show up on most mobile units.  If your contact information is in a flash header, mobile users can't easily find contact info.  There are different options available to address these issues without going through site redesign, so don't panic.
Video slows down websites.  However, if your video is embedded from another video site such as YouTube or stored on a separate server it will not affect the speed when downloading as long as it is in a format that can be viewed on mobile technology.  Most website video is not compatible unless embedded or linked from YouTube.
Streamline your written content on pages for faster uploads. Remove all the fluff, bullet point wherever you can for easy reading, combine pages where possible, and delete pages consumers don't use or read.  Bigger is not always better…. One Contact/Location page with a map, phone number etc is all you need. Too many pages on different areas of contact not only confuses visitors, but decreases the speed of your site.
For more information on SEO of your website and how to update your orthodontic Internet marketing program to comply with the exploding age of mobile marketing, contact me for a free online consultation to determine your specific needs to update, redesign or create a new website.