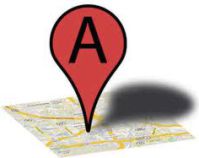 Google Maps is getting a new look. Last week, word got out about a new interface for Google Maps. As is becoming the norm, the navigation will be dominated by boxes or "modules" instead of the traditional sidebar. This type of navigation performs much better on mobile devices. Look for these updates to continue throughout 2013.
Google tends to roll out their updates unannounced, so the fact that we were even warned about this Maps update will come as a surprise to many. It appears this update is intended to improve the functionality and esthetics of the Maps area. I do not expect the rankings to be impacted much, if at all, by this update. However, Google rankings are fluid. Change should be anticipated regardless of updates.
Initial speculation about when this Maps update might be released pointed to Google I/O which was Wednesday 5/15 thru Friday 5/17 (today). Google I/O is an annual Google developer conference. What we ended up seeing out of Google I/O was a preview of the new Google Maps, and an updated user interface on Google+. The new Google+ supports larger images, and has taken on a three-column look.
Most times, updates are rolled out gradually. Some users may see the new Google Maps interface before others.
Given the boom in local search and also mobile search, it makes sense that Google would overhaul the Maps area to better accommodate mobile users. Stay tuned for insight on the latest Google updates, as they are showing no signs of slowing down.