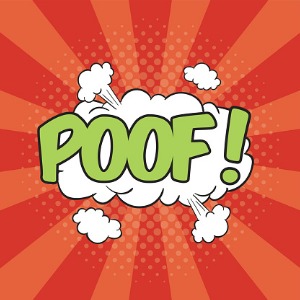 In late May 2018, many business owners noticed a peculiar (and unsettling) phenomenon: their review total plummeted, with some businesses losing dozens of reviews seemingly overnight. What happened?
The most likely explanation for the disappearance of so many reviews is that Google eliminated any and all anonymous reviews. These are the reviews that were published by "A Google User" instead of an account with a first and last name. The majority of anonymous reviews were published prior to Google+ rolling out in 2011.
As transparency has become increasingly vital to online marketing, Google made this move to ensure its content maintains a measure of credibility. Because most anonymous reviews were several years old (Google no longer allows such anonymous posting for new reviews), the deleted reviews could be described as both outdated and untrustworthy.
How Can I Recover Lost Google Reviews?
There is nothing that business owners can do about the removal of anonymous reviews. This is an update that Google made to its core algorithm. It was not a selective penalty levied against a small number of businesses. Google removed anonymous reviews for every Google My Business listing in its database.
If you're worried or upset about the disappearance of your anonymous reviews, you're not alone. It can be very difficult to earn positive Google reviews, so the sudden disappearance of a few [or a lot of] Google reviews is alarming, to be sure. But this is the nature of the beast when you're dealing with Google: they make the rules, and we have to abide and adapt.
The good news is that your competitors are virtually guaranteed to have lost reviews as well. It's a pleasant change of pace when a Google update impacts everyone instead of just a few businesses. In addition, it is a welcome change to have a cut-and-dry explanation of what happened, even if no warning was given and the end result is undesirable.
This is yet another example of why it is so important to constantly gain positive feedback on the Internet. While it is not recommended to actively solicit a 5-star review, that doesn't mean you shouldn't seize the moment when a patient or client expresses confidence in your services.
Internet marketing is a marathon, not a sprint. The removal of anonymous reviews is certainly a sucker punch that might have knocked the wind out of you, but you must press on and keep running the race!
For more information on Google's latest algorithm updates, or to schedule a time to discuss your Internet marketing efforts, just call (877) 295-5611 or contact Orthopreneur to schedule a free consultation. The Orthopreneur Internet Marketing team has the answers you seek.