Download Your Internet Orthodontic Marketing Guide to Social Networking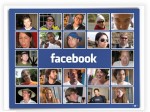 With 41 percent of American adults using Facebook* and many more teens utilizing Facebook and other online social networking sites, many orthodontic practices have become active in social networking and others are considering doing so. The FREE, online AAO guide, Making Social Media Work for You, can help you effectively engage with patients, parents and prospective patients.
The guide includes specific how-to information for using social networking sites such as Facebook and Twitter and addresses application of social networking to the orthodontic practice. View the guide by logging into AAOinfo.org. Click on My Practice, then on Marketing, then on Read More under Using Social Media.
What is not included in the guide is how to SEO your Facebook Page during setup for optimum results in your local area.  This allows your Facebook page the opportunity to show on local search when patients are looking for an orthodontist.  This will increase your Facebook visibility exponentially to consumers.
SEO Your Facebook Page For Optimum Results During Setup
I also recommend a business Welcome page as new visitors enter your site for the first time, linked from you website rather than go directly to the wall.  The wall can be confusing to a new visitor unfamiliar with your practice.  Business Facebook sites are marketed differently than a personal Facebook page.  Offering a welcome page describing who you are and what you are all about, which includes photos, your embedded video, etc. is much more professional and impressive to a new visitor.  Once they join your page, then they can enter at the wall.
Feel free to contact me at marykay@orthopreneur.com for more information regarding  the correct setup of your Facebook page for better return on investment.
* According to the Edison Research/Aribitron Internet and Multimedia Series.
How do you feel Social Networking is impacting your current Internet marketing program?  Is it worth it in your opinion? Please leave a comment below.