Digital marketing is nothing without strategy. A well-thought-out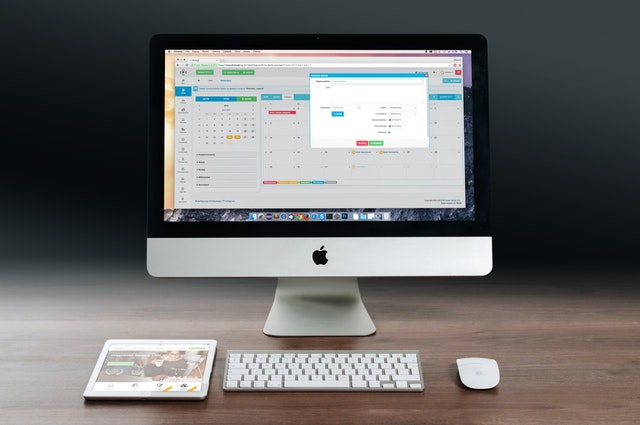 strategy can make all the difference in producing desired results. Whether you're a dentist or orthodontist, we've compiled six strategies you can start now to help promote your practice.
Add a Blog to your Website
Blogs don't get as much credit as they should. Not only can providing useful content in written form be a great resource for patients, but it can also increase traffic to your website and boost your SEO.
Start by using a keyword search tool like Google Keyword Planner to find out what people are searching for. Using those keywords, create blog posts your patients will actually want to read.
Get a lot of the same questions asked in your office? Make them into blog posts! Turn your brand into an established industry leader and resource for information by creating blog posts based off of common questions you and your staff answer all the time.
Improve Your Local Search Results
When prospective patients are looking for dental or orthodontic practices in their area, odds are they'll be using a search engine to do it. The best thing you can do for your practice is to make sure your office is one of the first results they find.
To do this, make sure your brand is listed on every online directory (including local listings) related to your business or industry. These sites tend to have strong backlinks, helping you get noticed sooner than your competition. 
Use keywords specific to your local region. This will help create stronger connections to your target audience as it's easier to find your practice when you're using the same keywords.
Incorporate Video Marketing
Video marketing has become more popular than ever thanks to sites like YouTube, Vimeo, Facebook Live, Instagram Live and many others. Adding videos to your digital marketing strategy helps your practice to engage with current patients and those thinking of using your services.
While many dentists and orthodontists do not typically like to be in front of the camera, you can set yourself apart. Record yourself and staff in action at the office or explaining a new product or service. Seeing the faces of those in the office creates a sense of familiarity for patients and they are more likely to book an appointment or schedule a consultation.
Link-building Opportunities
Getting a known brand to point to your site is one of the best things you can do to improve your online visibility. Search Engine Optimization (SEO) often involves building links for external sites to direct users to certain pages within your website. As a result, your website traffic increases and your search results improve. 
Create a Scholarship
Giving back is one of the easiest ways to get your name out in the community you live and work in. It is no secret that most dentists and orthodontic practices perform early and adolescent treatments. What better way to thank these patients for choosing your practice than to gift them with a new smile and helping hand in their future.
One of the best aspects of providing scholarships is the brand marketing that comes with it. Partner with a local university or even your alma mater to provide a scholarship to one lucky patient or even a few. Take it one step further and get your website listed on the university's website and watch your ranking increase in search engine results.
Build Local and Niche Citations
Making sure your business is visible to locals in your area is crucial to your brand's success. Incorporate local keywords in your website or blog to help increase your site traffic and turn prospects into patients.
List your business on local citation sites like Yelp, Yellow Pages, Angie's List and more to increase your odds of being discovered. Setting up these citations is fairly simple and the better your reviews, the more referrals come your way.
Has your dental or orthodontic practice begun using any of the suggested strategies? Do you have questions on how to get started? Orthopreneur can help! Send us a message or give us a call to find out how we can help you improve your online visibility.